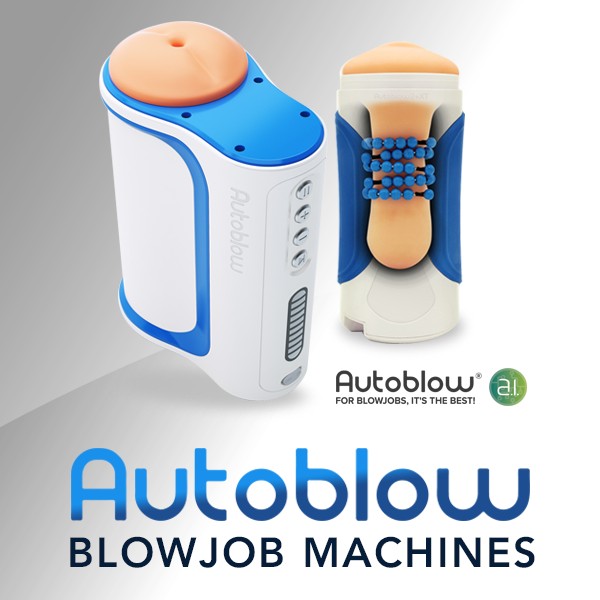 As men or penis possessing individuals know, sometimes the world of male oriented sex toys can be a tad limited. Usually this means that you're still doing a lot of the work, when really you just want to kick up your feet, sit back and enjoy. So why work harder when you can work smarter? Introducing your newest go-to items, the budget friendly Autoblow 2XT, and the revolutionary Autoblow A.I that's on everyone's lips!
Born out of its creators, Brian Sloane's, crusade to revitalise the balance between sex toy availability for men and women, came these high-tech automatic masturbators. Backed by science and countless hours of research into what makes the best blowjob, the team have discovered the secret sauce, and have jam-packed it into a hand-held pleasure gadget for men!
This is where you'll find both the Autoblow A.I, Autoblow 2XT, and all the respective sleeve collections available for Wholesale Purchase.